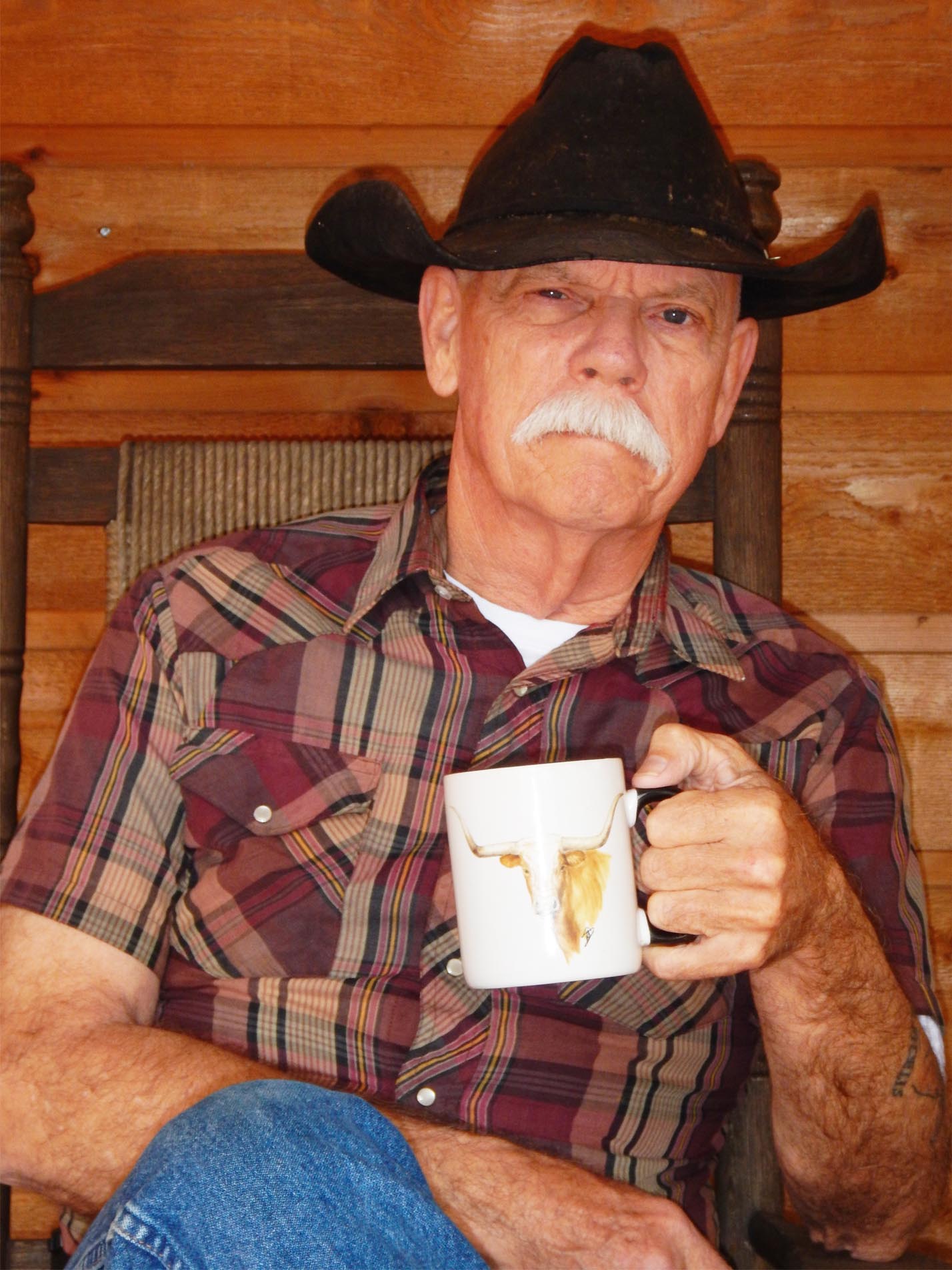 Charles Hamm is a veteran Marine sergeant and retired successful businessman and entrepreneur. He holds a degree in Classical Greek and Hebrew and is a passionate student of ancient history.
Charles is well-known on LinkedIn for sharing his thoughts about life and lessons learned from 77 years of navigating the twists, turns, and ups and downs of life's often perilous roads we all travel.
He and his wife Kathy married 56 years, have three children and seven grandchildren. They reside in Magnolia, Texas, where they are enjoying their golden years.
Charles Hamm is the common sense we are all missing in this upside-down world. This World-class storyteller extraordinaire invites you to sit down for a spell and helps you ponder on your own life and see the world with new eyes.
Get it on Amazon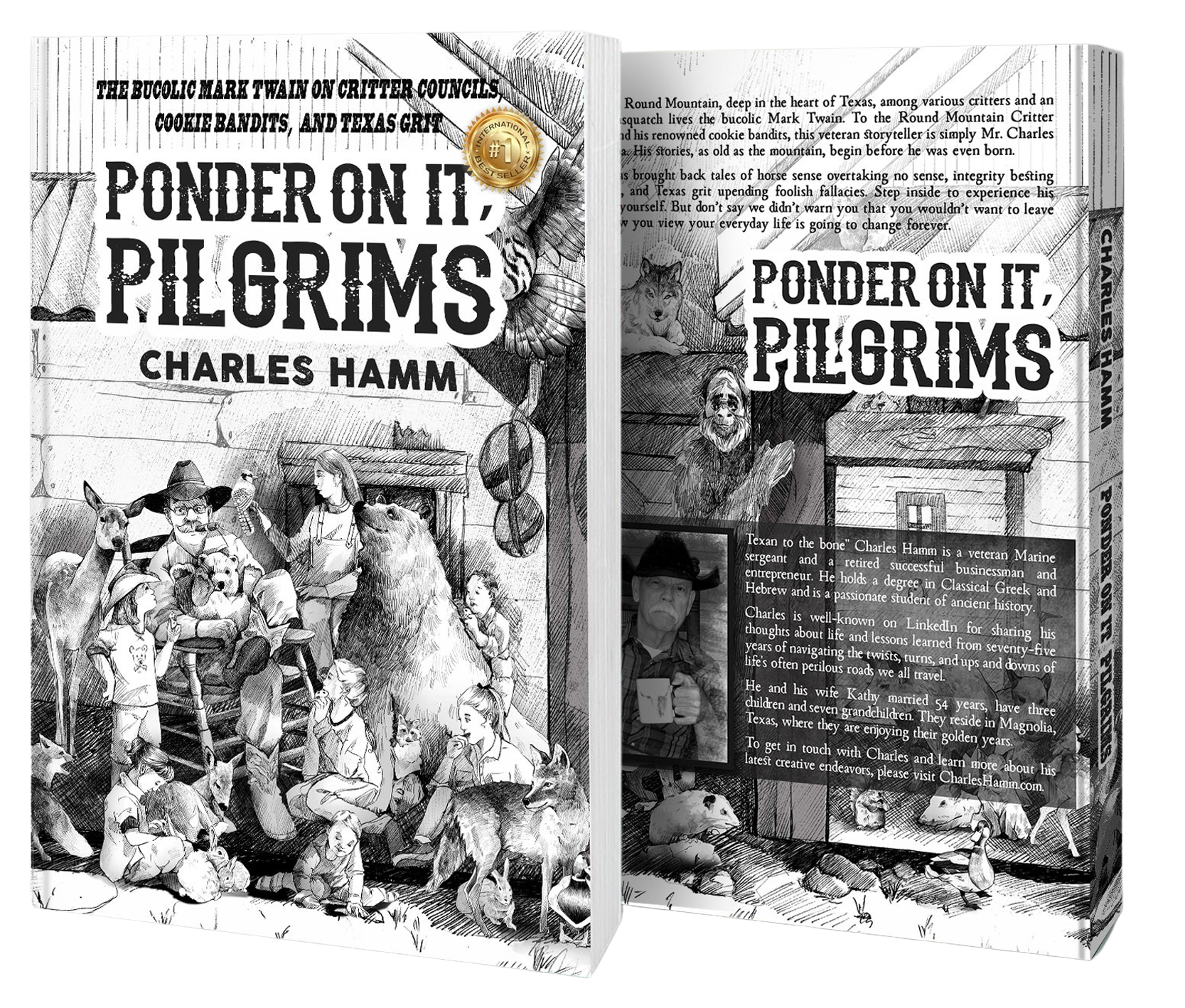 3x International Bestseller,
Charles Hamm
His unflinching, unapologetic wisdom hard-won from seventy-five years of adventurous life found in his new 3x #1 international best-selling book, Ponder on It, Pilgrims: The Bucolic Mark Twain on Critter Councils, Cookie Bandits, and Texas Grit promises ten-gallon gems you'll remember forever.